When the Berlin Wall came down in 1989 and the Soviet empire collapsed we thought that we had won. It has not worked like that. Post Marxist subversives and fans of Antonio Gramsci, the chief theoretician of the communist party still control university humanities departments as well as many other important areas. Finding proof of collusion between the KGB and the left in Europe does not come as surprise. Finding that the European Union is part of it is unsurprising too in retrospect. The truth is out there. Vladimir Bukovksy, the 63-year old former Soviet dissident was there at the time and he is talking. He has evidence from Soviet archives too. Did the BBC bother to warn us? You would have to be very naive if you thought so - or part of the problem. Read for yourself. Think for yourself. Decide for yourself.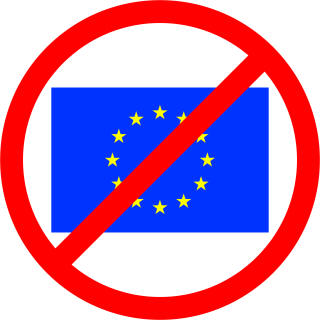 The War of Ideas Continues - 28 February 2006

Former Soviet Dissident Warns of EU Dictatorship. Sounds like a crazy premise? Wait. It gets better. Vladimir Bukovsky, a leading dissident of the Soviet era who was invited to testify at the Russian government's inquiry into whether the Soviet Communist Party had been a criminal institution. got to see more of the KGB's secret reports to its masters than perhaps anyone else since the old Soviet Union fell. He says:

In 1992 I had unprecedented access to Politburo and Central Committee secret documents which have been classified, and still are even now, for 30 years. These documents show very clearly that the whole idea of turning the European common market into a federal state was agreed between the left-wing parties of Europe and Moscow as a joint project […] the structures of the European Union were initially built with the purpose of fitting into the Soviet structure.

That's right. The European Left cooperated with a Soviet project to make Europe amenable to totalitarian control from Moscow, and not way back in the 1950s, either; the key agreements were made around 1985! Read the whole article; I can't do justice to Bukovsky's report in a summary.

To anyone who read my essay on Gramsci's Damage and scoffed at the idea that the western Left operated as instruments of Soviet ideological subversion intended to wreck the West, wake up! This is not a phenomenon of the far past. Bukovsky draws a straight line from Western "political correctness" back to the Soviet meme war.

"[T]hat is one field in which I am an expert," Bukovsky (who spent twelve years in Soviet labor camps) says, "I know how Gulags spring up."

Former Soviet Dissident Warns of EU Dictatorship
Vladimir Bukovksy, the 63-year old former Soviet dissident, fears that the European Union is on its way to becoming another Soviet Union. In a speech he delivered in Brussels last week Mr Bukovsky called the EU a "monster" that must be destroyed, the sooner the better, before it develops into a fully fledged totalitarian state.

Mr Bukovsky had access to a lot of KGB paper which proves that the left in Europe colluded with the Soviets to subvert the West.

For more on Europe generally go to Europe

or

Europe and Membership
We are members of the European Community, aren't we? No! The signatures on the Maastricht Treaty were invalid as well acts of treason.

or even

Leaving The EU
Is impossible according to a lot of politicians. It is not while we have an army and the 1969 Vienna Convention on Treaties which says in Article 49 that if we were induced to sign by the fraud of another state our consent is invalidated. Heath and the BBC never considered anything but fraud to make us vote for it.

Given that our joining of it was an act of treason by Heath, Hurd and Maude who signed the Maastricht Treaty, their action is invalid. They had the collusion of the ruling class who also betrayed us as well.

European Commissioner Blames China For Illegal Immigration - He Is Lying In His Teeth [ 5 May 2017 ]
QUOTE
The EU has urged China to clamp down on the sale of inflatable dinghies which are falling into the hands of smuggling gangs and used to carry migrants on treacherous sea journeys to Europe. About 1.4 million refugees and migrants have made their way to Europe since 2015, many fleeing Syria's bloody civil war, in the biggest wave of migration the continent has seen since World War Two.............

Speaking at a press conference today, Dimitris Avramopoulos, the EU commissioner for migration, home affairs and citizenship, said: 'China can help and support the EU in its fight against migrant smugglers.' He added: 'The rubber boats used by smuggler networks in the Mediterranean are fabricated somewhere in China............... Hundreds of thousands of migrants have crossed into Greece from the nearby Turkish coast, hoping to head to more prosperous European countries.........

Mr Avramopoulos said he had begun talks with China aimed at helping to fight the smuggling networks.
UNQUOTE
Avramopoulos claims that Brussels opposes Illegal Immigration; he lies grossly. It is European Union policy and practice is to incite smugglers, criminal oraganisations such as Médecins Sans Frontières which markets itself as a Charity. Another criminal is Helle Thorning-Schmidt, who runs Save The Children, another bunch of crooks who claim that they are morally superior to us. Thorning-Schmidt is a friend of Cameron & Obama & lately the prime minister of Denmark so she is above the law & in the Moral Sewer which is modern politics.

GEFIRA exposed their evil - see Charity And Crime. Finance comes inter alia from George Soros, a Jew full of hate. See e.g. Why I'm Investing $500 Million in Migrants or This is Europe's Last Chance to Fix Its Refugee Policy. For one result see the next one.
Errors & omissions, broken links, cock ups, over-emphasis, malice [ real or imaginary ] or whatever; if you find any I am open to comment.



Email me at Mike Emery. All financial contributions are cheerfully accepted. If you want to keep it private, use my PGP Key. Home Page