Capitalist Swine
They do not settle for dole, wages or even mere salaries. They are in for remuneration packages or even "compensation" unless they are owners in which case they come in for dividends and profits. The amounts are gross. They also the beneficiaries of lawyers who do not prosecute them for Unjust Enrichment, a legal principle that deserves much wider application.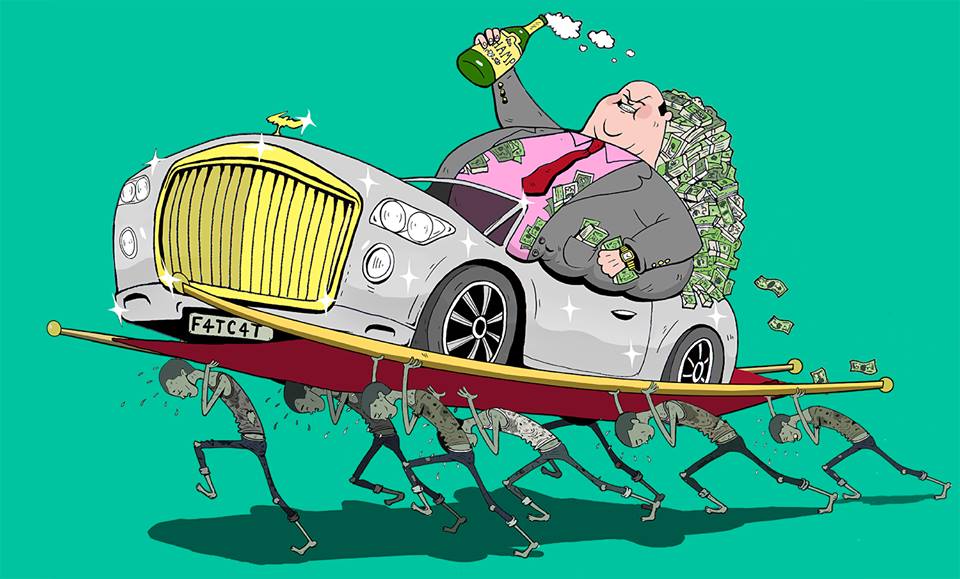 What mean ye that ye beat my people to pieces, and grind the faces of the poor? saith the Lord GOD of hosts.
Blair
Was Her Majesty's Prime Minister, the supremely bad one who did more to destroy liberty than any other. He then made money, lotsa money. He would doubtless claim that it was not post dated bribes. Blair is a liar without a conscience.

Leigh Day
Crooked lawyers who might with luck come unstuck. See Lawyers On The Make.

Phil Shiner
A crooked lawyer got a friendly write up from his little mates at Wikispooks but before believing a word of it look at Lawyers On The Make. Then recall that Shiner got kicked out of the legal racket after bribing a greasy little Arab to supply him with liars alleging injury by the British Army. See IHAT for more and better details. He was not done for defrauding the Legal Aid set up. Blatant guilt counts for nothing if your face fits.

Southern Cross
Serves as a case study [ notice the Marxist jargon creeping in ] of Big Business screwing the little people again.

Trafigura
Are deeply sincere capitalist swine operating in the oil industry. They run what is in essence their own navy transporting oil worldwide. They managed to kill some blacks in the Cote d'Ivoire thereby generating bad publicity and lawyers' bills.
---
Capitalist Swine Want Illegal Immigrants As Cheap Labour [ 22 October 2017 ]
QUOTE
Nearly two dozen major companies in technology and other industries are planning to launch a coalition to demand legislation that would allow young, illegal immigrants a path to permanent residency, according to documents seen by Reuters.

The Coalition for the American Dream intends to ask Congress to pass bipartisan legislation this year that would allow these immigrants, often referred to as "Dreamers," to continue working in the United States, the documents said.

Alphabet's Google, Microsoft, Facebook, Intel, Uber Technologies, IBM, Marriott International, and other top U.S. companies are listed as members, one of the documents shows...............

"Dreamers are part of our society, defend our country, and support our economy," said one of the coalition documents [ It lies blatantly - Editor ], which is being shared by the group to recruit additional companies..............

Trump campaigned for president on a pledge to toughen immigration policies and build a wall along the U.S. border with Mexico. He has left the fate of DACA up to Congress.
UNQUOTE
Capitalist Swine are driven by unlimited greed. Illegal Immigrants are also greedy. A decent man explains - see The Big Myth About Dirty Jobs, Minimum Wage, and Illegal Immigration.



Errors & omissions, broken links, cock ups, over-emphasis, malice [ real or imaginary ] or whatever; if you find any I am open to comment.



Email me at Mike Emery. All financial contributions are cheerfully accepted. If you want to keep it private, use my PGP key. Home
Updated on Saturday, 04 November 2017 17:10:39