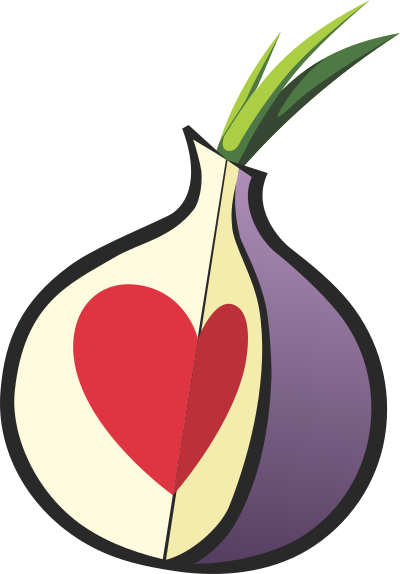 Tor: At The Heart of Internet Freedom
Our apologies if you're receiving multiple notes from us today. We've just converted to a new donation infrastructure, and we haven't had a chance to eliminate duplications of email addresses. We promise not to bother you so much in the future.
Dear Friend of Freedom:
The Tor Project, Inc. is celebrating a decade of protecting the rights of journalists, activists, whistleblowers, and millions of vulnerable and marginalized people from around the world. Will you help us continue this important work with a financial donation today?
Individual donors like you make it possible for us to work on projects that might not be funded from other sources. Here are some of the things we've accomplished over the last year, thanks in part to donations from people like you:
· Updated and released over a dozen stable versions of the Tor Browser, a critical tool for securely and anonymously accessing the Tor Network and all Internet websites, to add features and fix bugs in coordination with new releases of Mozilla Firefox.
· Added additional Pluggable Transports (PTs) to the Tor Browser, making it easier for users under repressive governments to connect to the Tor network and bypass censorship.
· Improved the security and performance of the core Tor program, the underlying proxy software that Tor Browser uses to protect your traffic.
· Researched post-quantum cryptography alternatives for deployment to ensure the security of our systems into the future.
· Upgraded our cryptographic backends to ensure that Tor can provide the widest number of supported cryptographic algorithms, as well as support platform specific implementations.
· Strengthened our external community by ramping up work on better user support and documentation, including a new Tor Browser manual.
· Strengthened our internal community by coming together around the Tor Social Contract, which affirms our commitment to our beliefs, including our promise to never put backdoors into Tor.
· Grew the Community Team to build the network of people around the world doing Tor outreach and to provide them with training resources.
· Empowered people in Brazil, Russia, Turkey, and other countries suffering from increased censorship in 2016.
· Improved GetTor, helping more people who live under oppressive censorship regimes to easily access the Tor Browser and other vital information.
· Released the public beta of OONI Explorer, a global map of Internet censorship (and how well Tor circumvents it) in over 100 countries over the last three years.
· Made great progress toward next-generation Onion Services, including deployment throughout the Debian infrastructure, and tools like OnionBalance, a server tool that helps improve the stability and availability of popular Onion Services.
· Conducted an informal review of our major bugs from the last few years to look for trends and patterns to help us use our time and resources more effectively to write our code more safely over the coming years.
· Served as founding partner in a Tor Android phone, an important step in providing uncensored Internet access for millions of worldwide mobile device users.
· Built a sandbox system for Tor Browser for Linux, to be released in alpha form by the end of the year, that will help protect users from malicious attacks at the application layer.
· Grew the community of enthusiastic privacy and security developers, including mentoring seven students in the Google Summer of Code program.
· Continued our central role in the privacy research community, pointing academic research groups at the most pressing problems and helping their results to have real-world impact.
The list goes on. The Tor Project has been extremely efficient and vital over the past decade, and we owe a lot of our ability to "fight the good fight" to support from individuals like you. Any chance you can help to support us again financially this year?
Tor is at the heart of Internet freedom. During the month of December, we're going to be highlighting other organizations and projects that depend on Tor. Check out our blog each day to learn about our fellow travelers.
Please let me know if I can supply you with any additional information or fill you in on any of our latest endeavors.
Thanks in advance for your help!
Shari
Shari Steele
Executive Director
The Tor Project
public key: 69B4 D9BE 2765 A81E 5736 8CD9 0904 1C77 C434 1056

"Arguing that you don't care about the right to privacy because you have nothing to hide is no different than saying you don't care about free speech because you have nothing to say."
– Edward Snowden
To opt out of Tor email, reply to this note and include UNSUBSCRIBE in the subject line.
217 1st Ave S #4903




Seattle

,

WA

98194




United States
---Here is a broken link for your click-through enjoyment. :)
Automated unsubscribe link is not functional yet, but we're working on it!
https://www.quora.com/What-is-the-deep-dark-web-and-how-do-you-access-it